Office and Commercial Space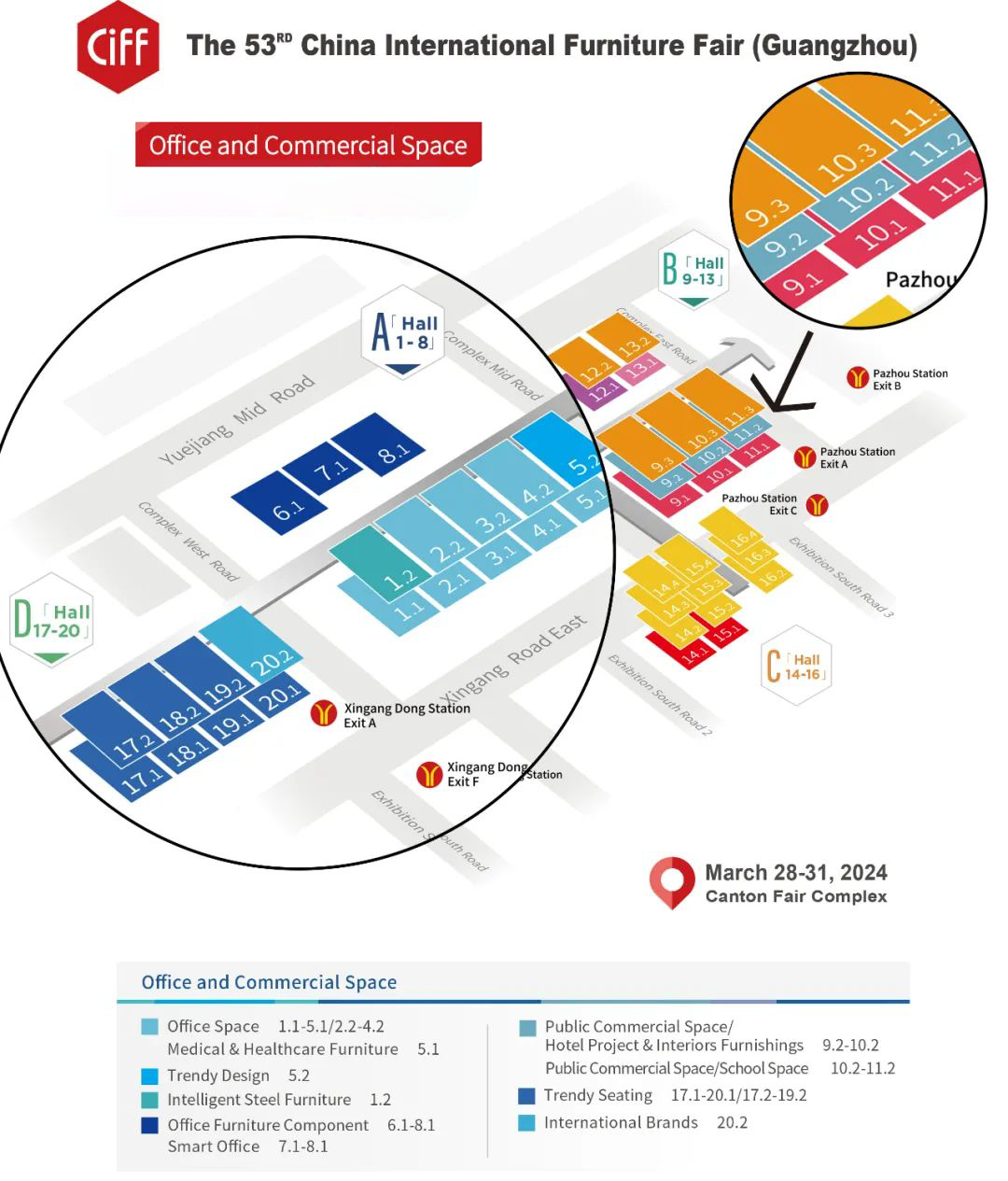 The Office and Commercial Space, scheduled from March 28 to 31, 2024, will be held in the Area A, B, and D of the Canton Fair Complex. Compared to the previous year, the section has expanded further, featuring a more focused, segmented, and specialized sectors, along with dedicated areas, to fully showcase the new trends in the office and commercial space industry.
Themed "Revolutionizing Office Trends, Pioneering Commercial Innovations", the 2024 Office and Commercial Space will revolve around three major platforms: office environment,office seating and public commercial space. This strategic focus aims to script a new chapter in the realm of office and commercial furniture solutions, laying the foundation for the vision of becoming the "world's leading office exhibition."